The Mark Foundation Multi-Year Investigator Awards
Benjamin Greenbaum, PhD
Award Name:
Pershing Square Sohn - Mark Foundation Prize
Organization:
Icahn School of Medicine at Mount Sinai
Project:
"Towards Predictive Models of Immunotherapy Response"
Project:
Dr. Greenbaum is a theoretical physicist who applies tools from the fields of computer science, mathematics, and physics to difficult problems in cancer biology. Immunotherapy has proven to be a groundbreaking strategy for cancer therapy, with incredible success for some patients. In part due to the complex systems involved - interactions between tumor cells, normal cells, immune system cells, and the surrounding environment - it is difficult to predict which patients will benefit from immunotherapy. Dr. Greenbaum's lab is developing a computational model to take these complexities into account, and to predict response to therapy.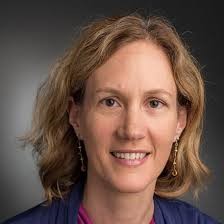 Birgit Knoechel, MD, PhD
Award Name:
American Association for Cancer Research - Mark Foundation NextGen Grant for Transformative Cancer Research
Organization:
Dana-Farber Cancer Institute
Project:
"Epigenetic heterogeneity as a modulator of therapeutic response in T-ALL"
Project:
Dr. Knoechel is a clinician-scientist who performs research and treats patients with pediatric leukemia. Individual leukemia cells in a single patient can vary significantly in their characteristics and behaviors. Dr. Knoechel's lab studies how variation in a population of cancer cells can contribute to resistance to a targeted leukemia therapy. By understanding how and why these therapies fail to work, strategies can be developed to overcome resistance and successfully treat children with this type of leukemia.