Funding from The Mark Foundation rewards innovative thinking that advances the understanding of cancer biology and improves oncology treatment paradigms.
We support individual investigators as well as multidisciplinary collaborative teams conducting research across cancer types. Our grantees become part of our network of the best scientific minds in cancer research and technological innovation.
Grant submissions undergo rigorous peer review by the Foundation's Scientific Advisory Committee and are held to the strictest standards of scientific excellence.
In-scope projects include:
Basic cancer research

Early diagnosis, drug repurposing, non-invasive biopsy surrogates

Multiparametric data analytics and integration

Translational research

Experimental medicine

Proof of concept and feasibility studies

Science-driven solutions to address treatment toxicities

Optimization of diagnostics and therapies

Early stage clinical trials to test new hypotheses
The Mark Foundation does not fund projects that are not based on laboratory, data or medical science and does not accept unsolicited grant proposals.
The Mark Foundation believes in the importance of nurturing the next generation of cancer researchers. We provide grant support for select postdoctoral fellows and early career scientists through partnerships with established non-profit organizations whose proven track record for scientific peer review and grantmaking are exemplary and in direct alignment with our scientific and giving goals.
Current partners include: American Association for Cancer Research, Cancer Research Institute, Damon Runyon Cancer Research Foundation, Life Sciences Research Foundation, and the Pershing Square Sohn Cancer Research Alliance. 
The Mark Foundation is building a differentiated and diverse grant portfolio through the support of early career scientists; collaborative multi-disciplinary, multi-year team grants; multi-institutional technology challenge grants; and innovation seed funding using a venture philanthropy, investment-based model.
In 2017, The Mark Foundation awarded a grant to Presage Biosciences, Inc. for a one-year feasibility study employing CIVO technology, Presage's novel drug development platform which aims to assess drugs and drug combinations directly in patient tumors.
The Foundation's inaugural three-year, multi-institutional grant was awarded to Drew M. Pardoll, MD, PhD of Johns Hopkins University in support of his MANAFEST project. Together with his collaborators, Alexander Baras and Harlan Robins, Dr. Pardoll's team aims to standardize approaches for identifying optimal cancer neoantigens, integrating immunophenotype and immuno-oncology information with existing cancer genomic data.
Announcing the Emerging Leader Awards - New Funding Opportunity Now Open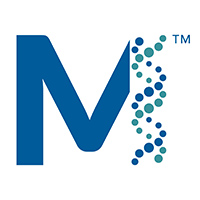 The Mark Foundation for Cancer Research announces our inaugural Request for Proposals for the Emerging Leader Awards.
These signature three-year academic grants totaling $750,000 will provide support to early career investigators. Eligible applicants must be within 3 – 8 years from the start of their independent research appointment and have a demonstrated ability to obtain independent funding for their lab. These annual awards are intended to empower the investigator to conduct research that is innovative and highly impactful, but that may not get supported through more traditional funding mechanisms.
For details, read our full eligibility and guidelines here. Your Frequently Asked Questions answered here.
Letters of Intent are due Monday, June 4. Follow this link to create your online account for submissions.
Questions? Email us.