The Mark Foundation awards $5 million to seven outstanding early-career scientists in support of high-risk/high-reward cancer research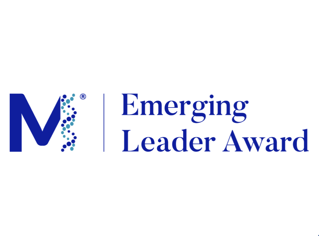 The Mark Foundation for Cancer Research (MFCR) has awarded seven grants to promising early-career investigators for projects aimed at addressing unmet needs in cancer research. The Emerging Leader Award program empowers scientists to take on innovative, high-risk/high-reward projects that have significant potential to improve outcomes for cancer patients.
The 2021 MFCR Emerging Leaders are pursuing important studies in areas of basic, translational, and clinical cancer research, including probing the function of cancer stem cells in brain cancer, discerning the unique molecular features of lung cancer in older patients, and identifying therapeutic combinations that will increase the effectiveness of immune checkpoint inhibitors across multiple types of cancer.
"One of the most significant things that our foundation can do is encourage the next generation of oncology superstars by accelerating their exciting ideas," said Michele Cleary, PhD, CEO of MFCR. "These grants will enable researchers who are still in the early stage of their careers to pursue innovative projects that might never launch without our support. Our relationship with these scientists will continue for many years, and we look forward to the results of their research as well as their emergence as leaders in the field."
Since its founding in mid-2017, MFCR has awarded more than $20 million to over 50 early-career scientists. In addition to awards to two previous classes of Emerging Leaders, this portfolio includes initiatives supporting postdoctoral fellows across the United States and grants to other early-career scientists.
The recipients of MFCR's 2021 Emerging Leader Awards are listed below with their project titles:
Effie Apostolou, PhD, Weill Cornell Medicine: "Identifying and Targeting 3D Enhancer Hubs that Maintain Cancer Stem Cell Programs"
Kıvanç Birsoy, PhD, Rockefeller University: "Deciphering Organellar Oxidative Metabolism in Kras-Driven Cancers"
Paul Cohen, MD, PhD, Rockefeller University: "Cellular and Molecular Drivers of Obesity-Associated Breast Cancer"
Ku-Lung (Ken) Hsu, PhD, University of Virginia: "Targeting Oncogenic Proteoforms Using Tyrosine-Reactive Chemistry"
Sabrina Spencer, PhD, University of Colorado Boulder: "Causes and Consequences of Rapid Cancer Cell Adaptation to MAPK Pathway Inhibitors" (co-funded with Damon Runyon Cancer Research Foundation)
Tuomas Tammela, MD, PhD, Memorial Sloan Kettering Cancer Center: "Impact of Aging on Lung Tumorigenesis"
Hao Zhu, MD, Children's Medical Center Research Institute at UT Southwestern: "In vivo Forward Genetic Screens to Identify Immunotherapy Resistance Mechanisms and Synergistic Treatment Combinations for Cancer"
The MFCR granted six Emerging Leader Awards in 2020 and eight awards in 2019.
Read more about all of the Emerging Leader research projects here: https://themarkfoundation.org/portfolio/