Promotion highlights foundation's commitment to the discovery of new cancer therapies
NEW YORK – The Mark Foundation for Cancer Research (MFCR) has announced the appointment of Ryan Schoenfeld, PhD, as Chief Scientific Officer. A medicinal chemist who likes to work at the interfaces between chemistry, biology, and data science, Ryan has had a long career in the pharmaceutical industry and has played a major role in the advancement of multiple novel small molecule therapeutics to human clinical trials across therapeutic areas including oncology.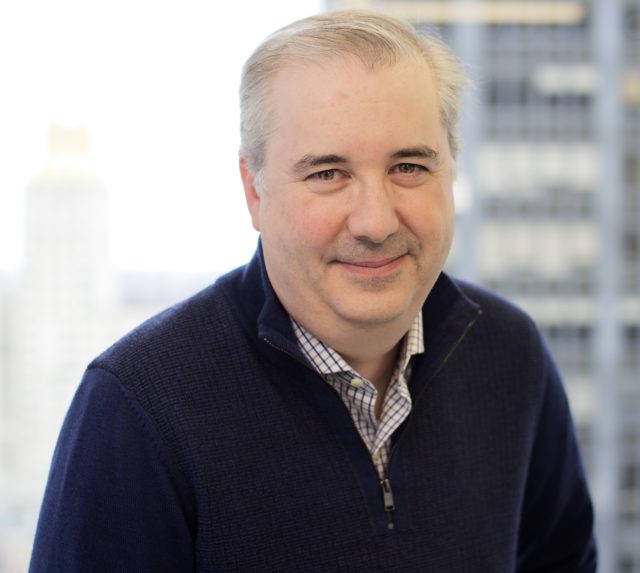 In his new role, Ryan will lead MFCR's scientific team, which is responsible for the search and evaluation of new grant projects, many with a unique focus on transforming laboratory discoveries into new diagnostics, treatments and prevention strategies that result in better outcomes for patients (over $120 million awarded in 3 years).
In the past few months alone, MFCR has made several announcements that highlight the organization's commitment to novel chemistry approaches as potential solutions to a major and urgent unmet medical need: the lack of highly effective treatments for cancer:
"Since joining the Mark Foundation in 2018, Ryan has been instrumental in leading the team in the identification and acceleration of promising high-risk, high-reward research," said Michele Cleary, PhD, CEO of MFCR. "Our founder's firsthand experience with the lack of effective cancer therapies to treat his father's cancer was an important driver in launching our non-profit organization. It is therefore integral to our mission to help catalyze the development of new and highly effective treatments for cancer, and Ryan's wealth of knowledge and experience is a crucial component of our current and future success."
Prior to joining MFCR in 2018, Ryan was Senior Director of Data Sciences at Janssen Pharmaceutical Companies of Johnson & Johnson, where he led a large global team of data scientists who delivered high-impact machine learning and artificial intelligence-based solutions for a wide range of problems across all therapeutic areas. Before J&J, Ryan was a Scientific Director at the CHDI Foundation, where he pursued therapeutics for Huntington's disease, directing teams of global collaborators in medicinal chemistry, chemical biology, structural biology, imaging biomarkers, and stem cell research. Earlier in his career, he also spent 12 years leading medicinal chemistry efforts at Roche. Ryan received a PhD in Chemistry from Cornell University and a BS in Chemistry from California Polytechnic State University, San Luis Obispo.