The Mark Foundation for Cancer Research has announced the 12 finalists for its 2021 Endeavor Awards (listed at the end of this announcement).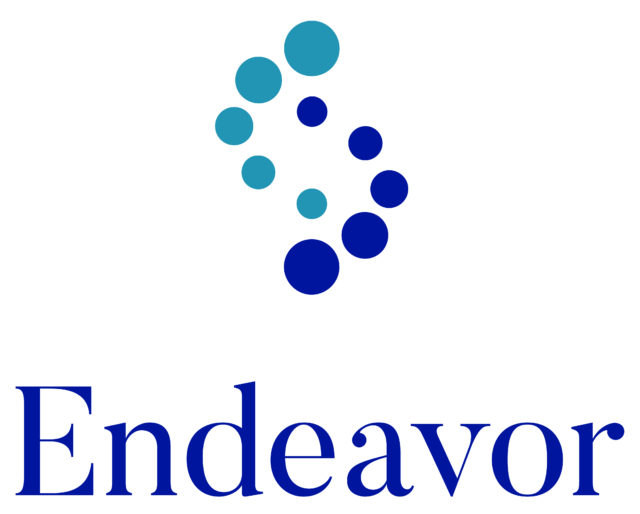 The 12 finalist teams were selected out of 188 total proposals received from host institutions based in 16 different countries across 5 continents and 24 US states.
"We're absolutely blown away by the response to the call for proposals," said Becky Bish, PhD, Head of Discovery and Preclinical Research with The Mark Foundation. "Scientists are clearly very eager to collaborate across disciplines to tackle the toughest challenges in cancer research. We're confident that the incredible projects that emerge from this RFP process will have direct and substantial impact on the lives of cancer patients."
Endeavor Awards support collaborative research projects that bring together investigators with expertise in a wide range of disciplines to tackle challenges in the prevention, diagnosis, and treatment of cancer. These grants are awarded to teams of three or more investigators to generate and integrate data from diverse lines of research and transform those insights into advances for cancer patients that could not be achieved by individual efforts.
Each funded team will be granted a total of up to $3 million for up to three years. Awardees will be selected in November and announced in December 2021 or January 2022.
Earlier this year, The Mark Foundation announced its inaugural Endeavor Award recipients.
Below are the finalists' project titles, research teams, and institutions:
Unlocking the Chemical Space of Cancer-Associated Perturbations and Therapeutic Responses
Investigators: Donita Brady, PhD, George Burslem, PhD, Luca Busino, PhD, Terence Gade, MD, PhD, Megan Matthews, PhD, and Eric Witze, PhD
Institution: University of Pennsylvania
Harnessing Tertiary Lymphoid Structure Function for Improved Immunotherapeutic Strategies in Cancer Patients
Investigators: Tullia Bruno, PhD, Jennifer Wargo, MD, MMSc, Tina Cascone, MD, PhD, Kevin McBride, PhD, Nikhil Joshi, PhD, and Aaron Ring, MD, PhD
Institutions: UPMC Hillman Cancer Center, University of Pittsburgh, MD Anderson Cancer Center, and Yale School of Medicine
Single Cell Lineage Tracing and Therapeutic Targeting of Acute Myeloid Leukemia
Investigators: Fernando Camargo, PhD, Vijay Sankaran, MD, PhD, Jay Shendure, MD, PhD, Jonathan Weissman, PhD, and Leonard Zon, MD
Institutions: Boston Children's Hospital, University of Washington, Massachusetts Institute of Technology, and Harvard University
Building Transformative Platforms for Innovation of Next-Generation Cell Therapies
Investigators: Sidi Chen, PhD, Mario Sznol, MD, Markus Muschen, MD, PhD, Samuel Katz, MD, PhD, Xiaolei Su, PhD, and Diane Krause, MD, PhD
Institution: Yale University
Obesity-Related Alterations in the Tumor Genome and Immune Microenvironment, with Inclusion of Diverse Genetic Ancestry, to Address Modifiable Risk Factors in Breast Cancer Survival (Comparisons among Patients of African/Latinx Descent)
Investigators: Melissa Davis, PhD, Lisa Newman, MD, Nicolas Robine, PhD, Rulla Tamimi, ScD, Kim Blenman, PhD, and Clayton Yates, PhD
Institutions: Weill Cornell Medicine, New York Genome Center, Yale University, and Tuskegee University
Utilizing Personalized Medicine to Widen the Therapeutic Window in the Treatment of Brain Cancers
Investigators: Manuel Ferreira, Jr, MD, PhD, Anoop Patel, MD, Andrew Ko, MD, Amber Nolan, MD, PhD, Jason Rockhill, MD, PhD, and Christine MacDonald, PhD
Institution: University of Washington
Breaking Down Cancer Defense Line Against Anti-Tumor Immune Infiltration
Investigators: Rong Li, PhD, Antonia Sepulveda, MD, PhD, Akos Vertes, PhD, and Lijie Grace Zhang, PhD
Institution: The George Washington University
Identification of Metabolic Targets and Vulnerabilities in Genetic-Defined Cohorts of Lung Cancer
Investigators: Reuben Shaw, PhD, Alan Saghatelian, PhD, and Christian Metallo, PhD
Institutions: The Salk Institute for Biological Studies and University of California, San Diego
An International, Multicenter Study to Investigate and Validate Microbiome Configurations and Effectors in CD19-Targeted CAR-T Cell Efficacy and Toxicity
Investigators: Cristoph Stein-Thoeringer, MD, Eran Elinav, MD, PhD, Robert Jenq, MD, PhD, Michael Jain, MD, PhD, and Marco Davila, MD, PhD
Institutions: German Cancer Research Center, Weizmann Institute of Science, MD Anderson Cancer Center, and H. Lee Moffit Cancer Center and Research Institute
Dissecting Drivers of Inflammation and Clonality in the MDS Microenvironment
Investigators: Robert Welner, PhD, Stanley Lee, PhD, Rui Lu, PhD, and P. Brent Ferrell, MD
Institutions: University of Alabama at Birmingham, Fred Hutchinson Cancer Research Center, and Vanderbilt University Medical Center
TCR-Based Redirection and Reprogramming of T Cells for Precise Targeting of Tumors
Investigators: Catherine Wu, MD, Nir Hacohen, PhD, and Alex Marson, MD, PhD
Institutions: Dana-Farber Cancer Institute, Harvard Medical School, and University of California, San Francisco
Developing Personalized Metabolism-Based Therapies against Pediatric Neuroectodermal Tumors
Investigators: Mariia Yuneva, PhD, Alejandra Bruna, PhD, Louis Chester, PhD, Zoltan Takats, PhD, and Josephine Bunch, PhD
Institutions: The Francis Crick Institute, Institute of Cancer Research, and Imperial College London