The Mark Foundation for Cancer Research is pleased to welcome Rob Magin as Associate Scientific Director. Rob comes to the Mark Foundation from the Dana Farber Cancer Institute, bringing his passion for cutting-edge translational cancer research.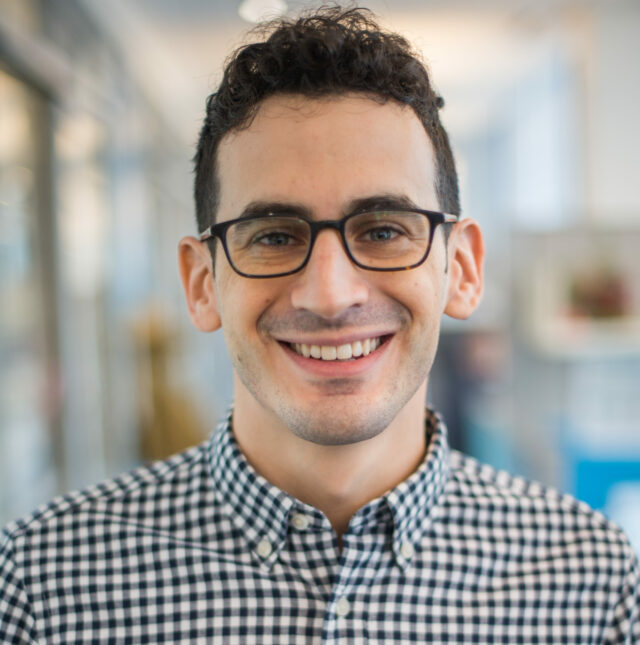 Magin says his "first love" is basic research and structural biology, which began when he was in graduate school at the University of Pennsylvania. His graduate project was to characterize the structure of N-terminal acetyltransferase, a type of enzyme that catalyzes the addition of acetyl groups to various proteins. In 2017, he earned a PhD in structural biology and enzymology for showing how these enzymes recognize their substrates using x-ray crystallography.
After graduate school, Rob made the jump to cancer research by joining the lab of Sara Buhrlage at the Dana Farber Cancer Institute in Boston. He studied small molecule inhibitors for deubiquitinating enzymes. He says the work was a good introduction to clinically focused research, and he loved working with the diverse group of scientists in the lab combining their expertise in biochemistry, bioinformatics, medicinal chemistry, and more.
After completing his post-doctoral training, Rob wanted to stay at forefront of exciting cancer research, but neither an academic professor-track nor a career in pharmaceutical research appealed to him. When he learned about The Mark Foundation and its tradition of funding innovative, high-risk, high-reward research, it seemed the perfect combination of his interests. He wanted to have opportunities to stay current with the most exciting research in cancer therapeutics. "It's been really terrific," he said. "At The Mark Foundation, I have the opportunity to seek out and fund research that might not get funded elsewhere."
Rob is excited to build relationships with international collaborators and expand the Mark Foundation's portfolio to include modalities and therapeutics that have not traditionally been at the center of the cancer space.
"We are heavily involved in the science and working with the investigators to help them move forward. I've just been really excited and happy to have joined this team."