The Mark Foundation for Cancer Research has partnered with the Gabrielle's Angel Foundation for Cancer Research to fully support two of its medical research awardees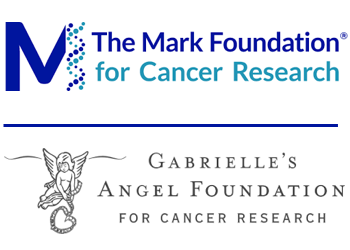 The awardees, Dr. Shannon Elf from the University of Chicago, and Dr. Yibin Yang from Fox Chase Cancer Center were announced at the Angel Foundation's 25th Angel Ball on August 20th. Each researcher will receive $225,000 over a three-year period to support their blood cancer research.
"We are so grateful to the Mark Foundation for fully supporting these two Medical Research Awards this year," says Denise Rich, Founder of Gabrielle's Angel Foundation for Cancer Research. "After a tough fundraising year in 2020, their support has allowed us to uphold our commitment to funding the best and brightest early career scientists focusing on blood cancer research. We are so thrilled to work together towards our common goal of curing cancer!"
According to Dr. Ryan Schoenfeld, Interim CEO and Chief Scientific Officer at The Mark Foundation for Cancer Research, they combed through numerous applicants before deciding to fund Dr. Yang's and Dr. Elf's research projects.
"We are thrilled to partner with Gabrielle's Angel Foundation and support two exceptional Medical Research Awardees this year.  The Mark Foundation aims to accelerate research that will transform treatments and diagnostics for cancer patients and these projects meet those criteria," says Dr. Schoenfeld.
Dr. Yang's research focuses on the roles of immune signaling and protein ubiquitination in lymphoid malignancies.  Dr. Elf, who chose her field of cancer research because she lost a friend to acute myeloid leukemia (AML), is researching the molecular mechanisms that underlie myeloid malignancies, specifically myeloproliferative neoplasms (MPN) and acute myeloid leukemia (AML).
"This grant from Gabrielle's Angel Foundation and the Mark Foundation for Cancer Research will enable me to embark on a study of the UPR in a type of MPN called myelofibrosis (MF), which has the worst prognosis amongst the three types of MPN, and the highest risk of transformation to AML. I have long been interested in dissecting the contribution of the UPR to the pathophysiology of MF, and these two Foundations have allowed me to do just that!" says Dr. Elf.
The pandemic has had a devastating effect on cancer research. The Mark Foundation has worked to close that gap, however. Including the $450,000 they put toward funding the Gabrielle's Angel Foundation Awardees research, The Mark Foundation has now committed over $25 million toward other cancer foundations to help support research projects that might otherwise have been at risk of losing their funding.
"Because of our funding structure we can act nimbly as opportunities to fund impactful science arise.  As a result, we've been able to step in and help other foundations. We value the opportunity to partner with outstanding foundations such as Gabrielle's Angel to help us focus the impact of our funding in important areas of unmet need such as blood cancers," says Schoenfeld.
About The Mark Foundation
The Mark Foundation for Cancer Research actively partners with scientists to accelerate research that will transform the prevention, diagnosis, and treatment of cancer. The Mark Foundation fulfills its mission by supporting groundbreaking science carried out by individual investigators, multi-disciplinary teams, and inter-institutional collaborations in the United States and across the globe. Recognizing the obstacles that prevent scientific advances from improving patient outcomes, The Mark Foundation maintains a nimble, high-impact approach to funding basic and translational cancer research that bridges the gap between bench and bedside through grants and venture investments.
Since 2017, MFCR has awarded more than $123 million in grants to enable innovative basic, translational, and clinical cancer research, including early-stage drug discovery. MFCR also has a growing investment portfolio that includes drug discovery companies Accent Therapeutics (focused on RNA-modifying proteins implicated in cancer) and Verseau Therapeutics (developing macrophage-targeting immunotherapies) as well as liquid biopsy diagnostics companies C2i Genomics and GRAIL.
About Gabrielle's Angel Foundation for Cancer Research
Gabrielle's Angel Foundation for Cancer Research funds the nation's best and brightest scientists whose research focuses on finding less toxic treatments for patients with leukemia, lymphoma, and related cancers. On average, eighty-six cents of every dollar directly funds research which to date represents more than $38 million in global giving. For twenty-five years, the Foundation has honored Gabrielle's memory by funding the boldest, most cutting-edge ideas in cancer research.