$5.25 million awarded to seven outstanding early-career scientists in support of high-risk/high-reward cancer research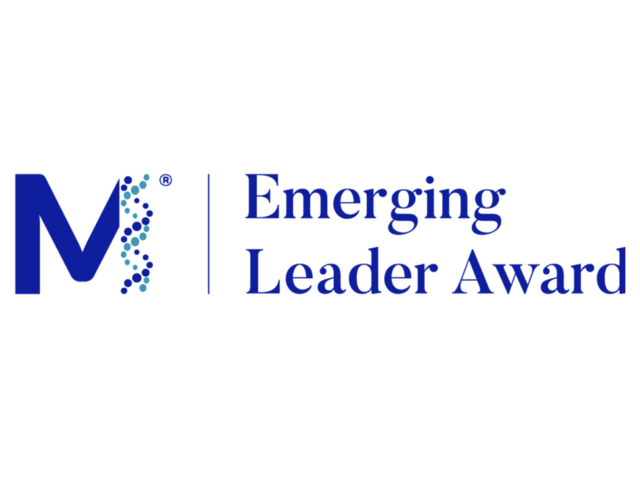 The Mark Foundation for Cancer Research has awarded seven grants to promising early-career investigators for projects aimed at addressing unmet needs in cancer research. The Emerging Leader Award program empowers scientists to take on innovative, high-risk/high-reward projects that have significant potential to improve outcomes for cancer patients.
The 2022 Mark Foundation Emerging Leaders are pursuing important studies in areas of basic, translational, and clinical cancer research, ranging from work shedding light on fundamental questions of cancer development and progression, to projects that tackle the latest challenges arising in the fields of cancer immunology and immunotherapy.
"This is the fourth year The Mark Foundation is encouraging the next generation of oncology superstars through our Emerging Leader Awards," said Ryan Schoenfeld, PhD, Chief Scientific Officer, Interim CEO, The Mark Foundation for Cancer Research. "These grants will enable researchers who are still in the early stage of their careers to pursue innovative projects that might never launch without our support. Our relationship with these scientists will continue for many years, and we look forward to the results of their research as well as their emergence as leaders in the field."
Each Emerging Leader Award is $250,000 per year for three years, totaling $750,000. Since its founding in mid-2017, The Mark Foundation has awarded over $20 million to 28 early-career scientists with Emerging Leader Awards.
The recipients of The Mark Foundation's 2022 Emerging Leader Awards are:
Karim-Jean Armache, PhD, NYU Grossman School of Medicine, Molecular mechanisms of epigenetic crosstalk between histone modifications and DNA methylation in cancer: New avenues for drug development
Jaehyuk Choi, MD, PhD, Northwestern University Feinberg School of Medicine, Exploiting naturally occurring mutations to engineer next generation T cell therapies
Nikhil Joshi, PhD, Yale University School of Medicine, Investigating how T-cell immunosurveillance restricts progression of developing tumors
Dan Landau, MD, PhD, Weill Cornell Medicine and New York Genome Center, Deciphering the fitness determinants of clonal mosaicism
Kamila Naxerova, PhD, Massachusetts General Hospital and Harvard Medical School, Towards an "earliest detection" assay for early-onset colorectal cancer
Yuliya Pylayeva-Gupta, PhD, University of North Carolina Lineberger Comprehensive Cancer Center, Reprogramming B cell fate and function in cancer
Sarah Slavoff, PhD, Department of Chemistry, Yale University, Discovery of microproteins in melanoma
About The Mark Foundation for Cancer Research
The Mark Foundation for Cancer Research actively partners with scientists to accelerate research that will transform the prevention, diagnosis, and treatment of cancer. The Mark Foundation fulfills its mission by supporting groundbreaking science carried out by individual investigators, multi-disciplinary teams, and inter-institutional collaborations in the United States, Europe, and across the globe. Recognizing the obstacles that prevent scientific advances from improving patient outcomes, The Mark Foundation maintains a nimble, high-impact approach to funding cancer research that bridges the gap between bench and bedside through grants and early-stage venture investments.
Since 2017, The Mark Foundation has awarded more than $140 million in grants to enable innovative basic, translational, and clinical cancer research, including drug discovery. The Mark Foundation also has a robust and growing portfolio of investments in oncology companies developing novel therapeutics and diagnostics. Through its research and venture arms, The Mark Foundation supports projects throughout their life cycle to ensure their highest chance of success in impacting the lives of patients with breakthroughs in cancer care.
To learn more please visit www.TheMarkFoundation.org.