Aging is a leading risk factor for cancer yet research into aging and cancer is underfunded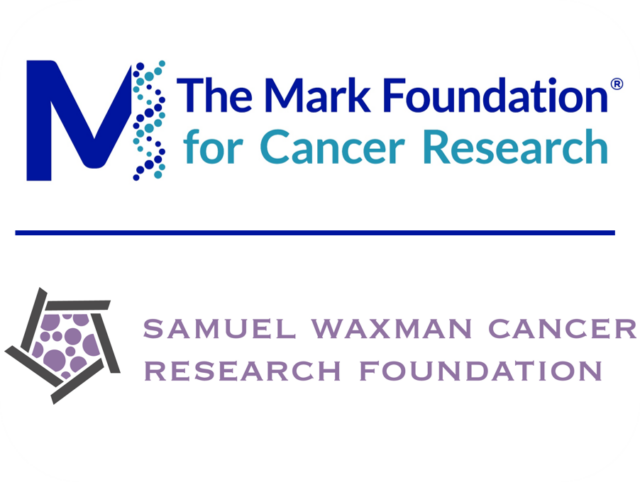 New York, NY – January 5, 2023 – The Mark Foundation for Cancer Research and the Samuel Waxman Cancer Research Foundation (SWCRF) have joined forces to fund innovative research at top tier institutions to better understand the complex links between aging and cancer. The two-year, collaborative program will allocate $1 million and support at least two pairs of researchers who are investigating aging and cancer.
Aging is a major risk factor for developing cancer and ninety percent of cancers occur in people over age 50. According to the World Health Organization, there will be more than 2 billion people over age 60 by 2050, greatly increasing the global burden of cancer. Age also influences options for cancer therapy, while the treatments themselves can accelerate the aging process.
"Understanding the relationship between aging and cancer is formidable, yet crucial if we want to eradicate cancer as we know it," said Dr. Samuel Waxman, CEO and Founder of the Samuel Waxman Cancer Research Foundation. "Unfortunately, until recently, research into aging and cancer has been terribly underfunded. We expect that this partnership with The Mark Foundation will make a significant impact and lead to new preventions and treatments for cancer."
The Samuel Waxman/Mark Foundation Collaboration on Aging and Cancer Program will invest $500,000 each year for two years. Funded research will be subject to peer review by a select committee that comprises scientific leaders from both foundations. Grantees will be expected to present their research results, prior to publication, at the SWCRF Annual Scientific Review held every fall.
"Preventing cancer and improving overall patient outcomes is our primary goal. Currently, many medications are too toxic or simply not effective for cancer in older patients," said Ryan Schoenfeld, PhD, CEO of The Mark Foundation. "We are thrilled to partner with the Samuel Waxman Cancer Research Foundation and work together to fund the best of the best in cancer and aging research."
Both organizations will jointly administer the research program. Requests for applications will be sent in January 2023 and evaluated by a committee made up by scientific leaders at SWCRF and MFCR. Funding will begin July 1, 2023.
About the Samuel Waxman Cancer Research Foundation:
The Samuel Waxman Cancer Research Foundation is an international organization dedicated to curing and preventing cancer. The Foundation is a pioneer in cancer research and its mission is to eradicate cancer by funding cutting-edge research that identifies and corrects abnormal gene function that causes cancer and develops minimally toxic treatments for patients. Through the Foundation's collaborative group of world-class scientists, the Institute Without Walls, investigators share information and tools to speed the pace of cancer research. Since its inception in 1976, the Samuel Waxman Cancer Research Foundation has awarded more than $100 million to support the work of more than 200 researchers across the globe. For more information, visit www.waxmancancer.org.
About the Mark Foundation for Cancer Research:  
The Mark Foundation for Cancer Research actively partners with scientists, research institutions, and philanthropic organizations around the world to accelerate research that will transform the prevention, diagnosis, and treatment of cancer. Since 2017, The Mark Foundation has awarded more than $180 million in grants to enable innovative basic, translational, and clinical cancer research, including drug discovery. In 2022, The Mark Foundation received an additional $500 million commitment to fund cutting-edge cancer research in its first decade. The Mark Foundation also has a robust and growing portfolio of investments in oncology companies developing novel therapeutics and diagnostics. Through its research and venture arms, The Mark Foundation supports projects throughout their life cycle to ensure their highest chance of success in impacting the lives of patients with breakthroughs in cancer care. For more information, visit www.themarkfoundation.org