Four teams selected for prestigious Endeavor Awards; since 2021, over $30M has been distributed to support cancer research through the Endeavor program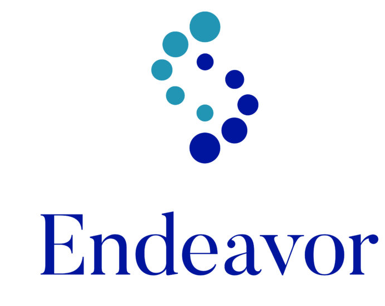 New York, NY, October 17, 2023 — The Mark Foundation for Cancer Research announced the recipients of its 2023 Endeavor Award program, providing a total of $12M across seven institutions to support teams of scientists tackling a range of urgent challenges in the prevention, diagnosis, and treatment of cancer. These $3 million grants are awarded over a three-year term to accelerate progress in high-priority research areas through a collaborative approach.
More than 150 teams vied for the nine finalist slots. The finalists participated in a rigorous selection process, including live interviews conducted by The Mark Foundation's Scientific Advisory Committee, chaired by Ross Levine, MD, of Memorial Sloan Kettering Cancer Center.
The news was announced by Dr. Levine at The Mark Foundation's Scientific Symposium 2023 where more than 150 scientists from around the world gathered for presentations and panel discussions from scientists and entrepreneurs supported by the Foundation.
"These four teams of scientists are poised to take on some major questions in cancer research," said Dr. Levine. "From the bioengineering of novel cell therapies for a class of lethal cancers, to a deep dive into the connections between obesity, inflammation, and cancer, these projects bring new approaches to longstanding obstacles facing cancer patients."
Below are the new Endeavor awardees' project titles, research teams, and institutions. The first investigator listed has been designated as team lead, and the first location listed is the host institution. For more detailed information, project titles link to the corresponding project summary on The Mark Foundation website.
Harnessing Senescence Biology for Immuno-oncology
Scott Lowe, PhD, Julio Garcia-Aguilar, MD, Dana Pe'er, PhD, Paul Romesser, MD, Michel Sadelain, MD, PhD, Andrea Schietinger, PhD
Memorial Sloan Kettering Cancer Center
Inflammatory Drivers of the Obesity-Cancer Connection
Jeffrey Rathmell, PhD, Alyssa Hasty, PhD, Liza Makowski, PhD, Kathryn Wellen, PhD
Vanderbilt University, University of Tennessee, University of Pennsylvania
Engineering Multi-modal Immunotherapies Against Small-Cell Neuroendocrine Tumors
Julien Sage, PhD, K. Christopher Garcia, PhD, Rogelio Hernández-López, PhD, Crystal Mackall, MD
Stanford School of Medicine
Personalized T cell-directed Cancer Immunotherapy
Catherine Wu, MD, Fei Chen, PhD, Nir Hacohen, PhD
Dana-Farber Cancer Institute and The Broad Institute
About The Mark Foundation for Cancer Research
The Mark Foundation for Cancer Research, a charitable organization based in New York City, actively partners with scientists around the world to accelerate research that will transform the prevention, diagnosis, and treatment of cancer.  Since 2017, The Mark Foundation has awarded more than $200 million in grants to over 100 academic institutions across 13 countries, with research programs focusing on early career support, team science collaboration, new technology innovation, and therapeutics discovery.  Additionally, The Mark Foundation maintains a growing portfolio of investments in early-stage cancer diagnostics and therapeutics companies, including several that have transitioned from grantee projects into commercial development.  To learn more please visit www.TheMarkFoundation.org.
#   #   #
Contact:
Linda Heaney
lheaney@themarkfoundation.org