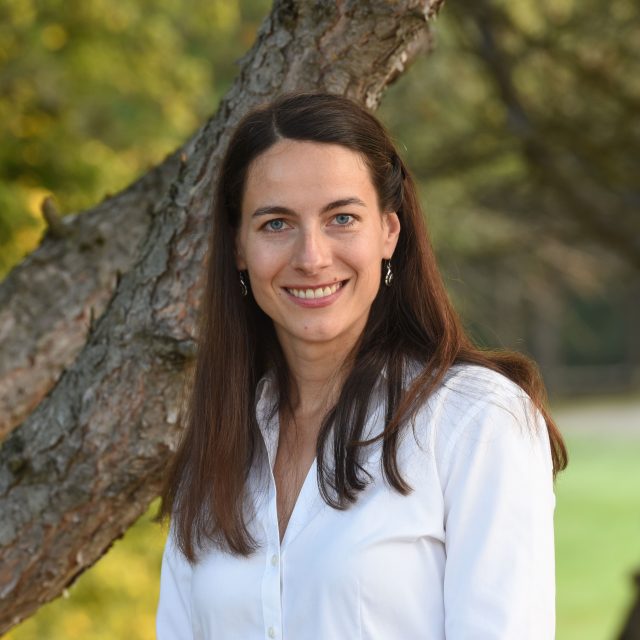 Dr. Carter is studying the genetics of immunity in patients and healthy individuals to better understand when, where, and how immunotherapy can best be applied to treat cancer. The success of checkpoint inhibitors and other immunotherapies demonstrates that the immune system has potential to eliminate tumors, but many patients do not respond to these treatments. To engineer more effective therapies and improve patient outcomes, Dr. Carter and her team are performing rigorous computational analysis of the dynamic interactions between the immune system and developing tumors to predict cancer risk and uncover novel therapeutic targets. Dr. Carter received a PhD from Johns Hopkins University and conducted postdoctoral research at the University of California San Diego School of Medicine. She is currently Assistant Professor in the Division of Medical Genetics at UCSD. Dr. Carter has been selected by The Mark Foundation as recipient of the Jaime Wyatt Miller Fellowship in memory of the beloved 42-year-old wife and mother who succumbed to breast cancer in May 2018. The Mark Foundation gratefully acknowledges the generous contributions of Jaime's friends and family in support of this award.
PUBLISHED RESEARCH
Castro A, Ozturk K, Pyke RM, Xian S, Zanetti M, Carter H. Elevated neoantigen levels in tumors with somatic mutations in the HLA-A, HLA-B, HLA-C and B2M genes. BMC Med Genomics. 2019.
Goodman AM, Castro A, Pyke RM, Okamura R, Kato S, Riviere P, Frampton G, Sokol E, Zhang X, Ball ED, Carter H, Kurzrock R. MHC-I genotype and tumor mutational burden predict response to immunotherapy. Genome Med. 2020.
Castro A, Pyke RM, Zhang X, Thompson WK, Day CP, Alexandrov LB, Zanetti M, Carter H. Strength of immune selection in tumors varies with sex and age. Nat Commun. 2020.
Castro A, Ozturk K, Zanetti M, Carter H. In silico analysis suggests less effective MHC-II presentation of SARS-CoV-2 RBM peptides: Implication for neutralizing antibody responses. PLoS ONE. 2021.
William WN Jr, Zhao X, Bianchi JJ, Lin HY, Cheng P, Lee JJ, Carter H, Alexandrov LB, Abraham JP, Spetzler DB, Dubinett SM, Cleveland DW, Cavenee W, Davoli T, Lippman SM. Immune evasion in HPV- head and neck precancer-cancer transition is driven by an aneuploid switch involving chromosome 9p loss. Proc Natl Acad Sci. 2021.
Zhang P, Kitchen-Smith I, Xiong L, Stracquadanio G, Brown K, Richter PH, Wallace MD, Bond E, Sahgal N, Moore S, Nornes S, De Val S, Surakhy M, Sims D, Wang X, Bell DA, Zeron-Medina J, Jiang Y, Ryan AJ, Selfe JL, Shipley J, Kar S, Pharoah PD, Loveday C, Jansen R, Grochola LF, Palles C, Protheroe A, Millar V, Ebner DV, Pagadala M, Blagden SP, Maughan TS, Domingo E, Tomlinson I, Turnbull C, Carter H, Bond GL. Germline and Somatic Genetic Variants in the p53 Pathway Interact to Affect Cancer Risk, Progression, and Drug Response. Cancer Res. 2021.
Chen K, Ozturk K, Liefeld T, Reich M, Mesirov JP, Carter H, Fraley SI. A phenotypically supervised single-cell analysis protocol to study within-cell-type heterogeneity of cultured mammalian cells. STAR Protoc. 2021.
Castro A, Zanetti M, Carter H. Neoantigen Controversies. Annu Rev Biomed Data Sci. 2021.
Xian S, Dosset M, Almanza G, Searles S, Sahani P, Waller TC, Jepsen K, Carter H, Zanetti M. The unfolded protein response links tumor aneuploidy to local immune dysregulation. EMBO Rep. 2021.
Zanetti M, Xian S, Dosset M, Carter H. The Unfolded Protein Response at the Tumor-Immune Interface. Front Immunol. 2022.