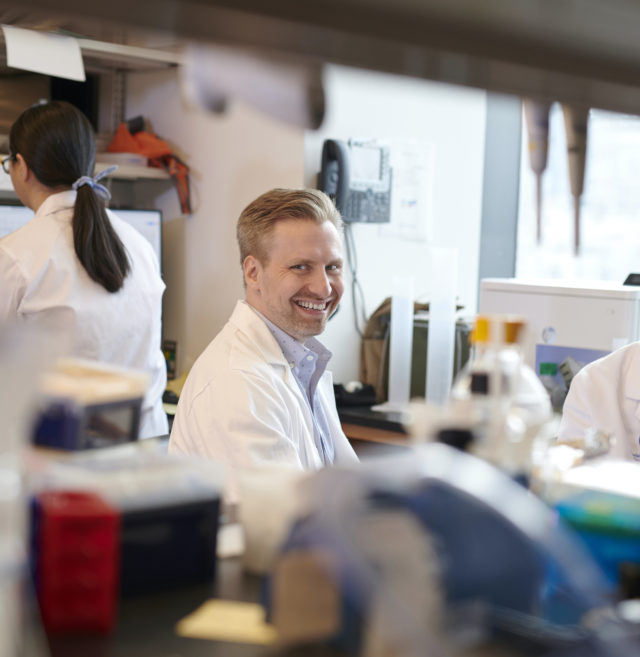 Tuomas Tammela, MD, PhD
Dr. Tammela is studying how aging impacts the development and progression of cancer. In this project, he examines whether cancer in aged individuals is a distinct disease by comparing lung adenocarcinomas from young and aged genetically engineered mice and analyzing age-dependent epigenetic reprogramming in these tumors. The aim is to develop a better understanding of how age impacts cancer evolution. Dr. Tammela has previously demonstrated that the tumor microenvironment in samples from aged animal models or patients differs significantly from young samples, including striking changes in the composition of tumor-associated immune cell subsets This work suggests that certain vulnerabilities may exist specifically in older patients that could form the basis for the development of new cancer therapies.
Dr. Tammela earned his MD and PhD degrees at the University of Helsinki, followed by a postdoctoral fellowship at the Koch Institute for Integrative Cancer Research at the Massachusetts Institute of Technology. In 2017, he joined the Sloan Kettering Institute, where he uses single-cell analysis techniques to study tumor heterogeneity.