$4.5 million awarded to six outstanding early-career scientists in support of high-risk/high-reward cancer research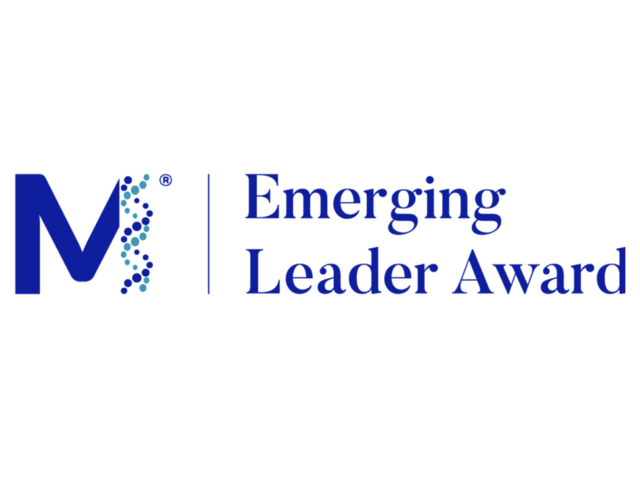 The Mark Foundation for Cancer Research has awarded six new Emerging Leader Awards, totaling $4.5 million, to outstanding early-career investigators for projects aimed at addressing unmet needs in cancer research. The Mark Foundation Emerging Leader Award program empowers scientists to take on innovative, high-risk/high-reward projects that have significant potential to improve outcomes for cancer patients.
"This is the fifth year we are encouraging the next generation of oncology superstars through our Mark Foundation Emerging Leader Awards program," said Ryan Schoenfeld, PhD, CEO, The Mark Foundation for Cancer Research. "We are committed to supporting early-career scientists to ensure their continuing contribution to cancer research; these grants will enable researchers to pursue innovative projects that might never launch without our support. We hope that our relationship with these investigators will continue for many years and are looking forward to the results of their research as well as their emergence as leaders in the field."
"The 2023 Mark Foundation Emerging Leaders are pursuing research that covers the entire life cycle of cancer, from pre-cancerous conditions and prevention to late-stage metastatic disease," Schoenfeld added.
Each Mark Foundation Emerging Leader Award is $750,000 ($250,000 per year for three years). Since launching the program in 2018, The Mark Foundation has awarded more than $29 million to 34 early-career scientists with Emerging Leader Awards.
The 2023 Mark Foundation Emerging Leader Award recipients are listed below. For more detailed information on each project, titles link to the corresponding project pages on The Mark Foundation website.
Samuel Bakhoum, MD, PhD, Memorial Sloan Kettering Cancer Center (MSK)
Examining the link between chromosomal instability and epigenetic reprogramming in cancer
Jose Javier Bravo-Cordero, PhD, The Tisch Cancer Center at Mount Sinai
Impact of dormant cancer cells on the brain microenvironment
Lydia Lynch, PhD, Brigham and Women's Hospital, Harvard Medical School
Identification of specific dietary fats that fuel cancer
Aaron Meyer, PhD, UCLA Samueli School of Engineering
Tracking and reactivating humoral immunity through systems serology
Mikhail Shapiro, PhD, California Institute of Technology
In situ dynamics of distant metastases
Jennifer Trowbridge, PhD, The Jackson Laboratory
Uncovering susceptibility and resilience mechanisms in blood cancer development
The portal to submit letters of intent for the next round of Emerging Leader Awards will open in March 2023. To find out more about the Emerging Leader Award application process, interested parties should follow The Mark Foundation on Twitter and sign up for periodic news updates on our website.
About The Mark Foundation for Cancer Research
The Mark Foundation for Cancer Research actively partners with scientists, research institutions, and philanthropic organizations around the world to accelerate research that will transform the prevention, diagnosis, and treatment of cancer. Since 2017, The Mark Foundation has awarded more than $190 million in grants to enable innovative basic, translational, and clinical cancer research, including drug discovery. In 2022, The Mark Foundation received an additional $500 million commitment to fund cutting-edge cancer research in its first decade. The Mark Foundation also has a robust and growing portfolio of investments in oncology companies developing novel therapeutics and diagnostics. Through its research and venture arms, The Mark Foundation supports projects throughout their life cycle to ensure their highest chance of success in impacting the lives of patients with breakthroughs in cancer care. To learn more please visit www.TheMarkFoundation.org.