Congratulations to the following Mark Foundations researchers for being recognized for their pioneering and innovative work!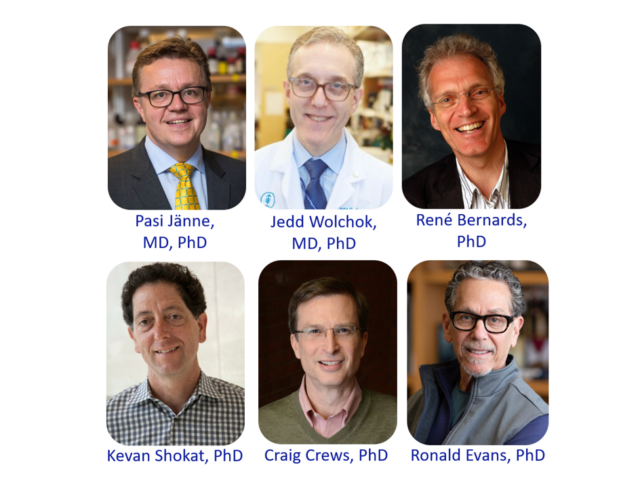 Pasi Jänne, MD, PhD, winner of The Foundation ARC Léopold Griffuel Award in translational and clinical research.
Jedd Wolchok, MD, PhD, winner of the David Karnofsky Award from the American Society of Clinical Oncology.
René Bernards, PhD, winner of the AACR-Princess Takamatsu Memorial Lectureship.
Kevan Shokat, PhD, winner of the AACR Award for Outstanding Achievement in Chemistry in Cancer Research
Craig Crews, PhD, winner of the AACR-Irving Weinstein Foundation Distinguished Lectureship
Ronald Evans, PhD, winner of the AACR-G.H.A. Clowes Award for Outstanding Basic Cancer Research