The Mark Foundation for Cancer Research (MFCR) has announced the appointment of Becky Bish, PhD, as Head of Discovery and Preclinical Research. A cancer biologist by training, Becky has established a track record of expertise in proteomics and model systems, platforms with broad applications in cancer research.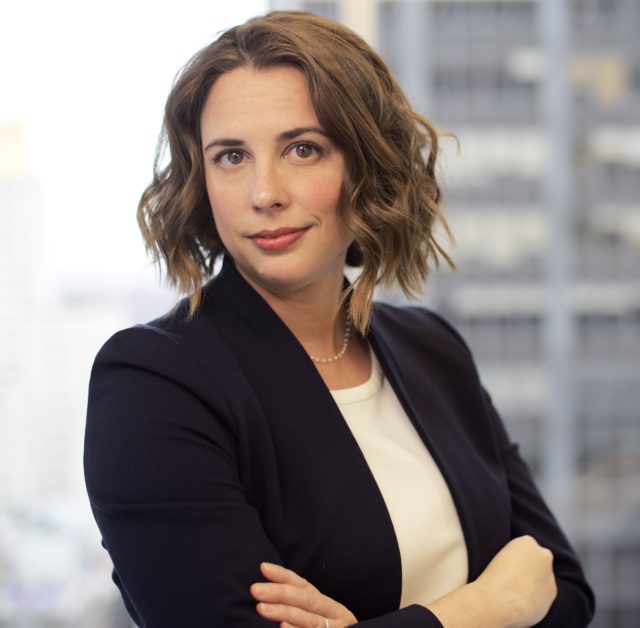 In her new role, Becky will lead MFCR's efforts in supporting basic research aimed at elucidating cancer disease mechanisms, as well as the discovery and preclinical assessment of novel diagnostics and therapeutic modalities. Becky has already been instrumental in helping lead MFCR's efforts in those areas, playing a major role in several recently launched research programs and partnerships that hold substantial potential to advance cancer research and ultimately benefit cancer patients:
Launch of the Endeavor Awards, a team science program that unites scientists with diverse areas of expertise to address urgent questions in cancer research.
Five awards to support the "Science of the Patient", in partnership with the AACR, to support innovative research focused on understanding the influence of the biology of the patient on the genesis, development, treatment, and survivorship of cancer.
A partnership with the Chordoma Foundation, enabling researchers at three institutions who are collaborating in an "open-source" manner to discover the first drugs to inhibit a protein known as brachyury as a treatment for chordoma, a rare and difficult-to-treat bone cancer.
Becky joined MFCR in 2017 from D. E. Shaw Research, a firm engaged in scientific research and technological development in the field of computational biochemistry. Becky previously conducted post-doctoral research at New York University and Memorial Sloan Kettering Cancer Center, focusing on the use of proteomics technology for basic and translational cancer research. Becky holds an SB in Biology from MIT and a PhD in Biology from the Watson School of Biological Sciences at Cold Spring Harbor Laboratory. She also founded a company that provided scientific editing, grant writing, and consulting services to the life sciences research community.