More than $15 Million Now Committed by The Mark Foundation to Drug Discovery Research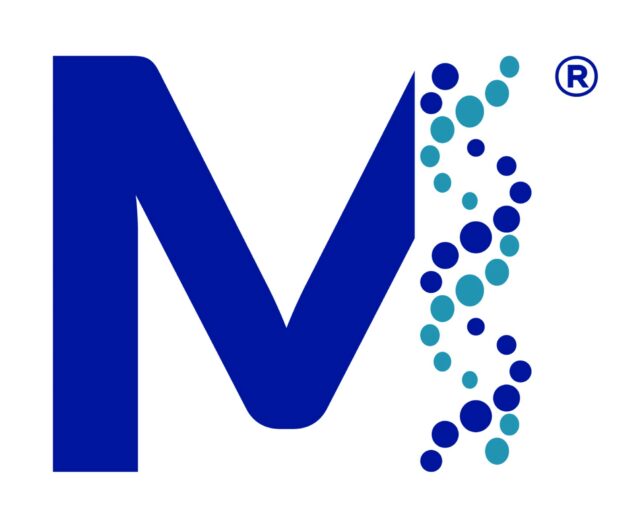 New York, NY, February 8, 2023 — The Mark Foundation for Cancer Research announced the latest recipients of its Drug Discovery Award, a program designed to accelerate the trajectory of converting promising scientific discoveries into therapeutics that will benefit cancer patients. Launched in 2020, The Mark Foundation Drug Discovery Awards support high-risk, high-reward research and bridge the substantial gap in advancing promising academic discoveries to novel therapies. Based on key milestones along the continuum from target identification to preclinical development and initial regulatory filings, up to $25M is expected to be awarded over the next 5 years.
The two latest Mark Foundation Drug Discovery projects selected for more than $2 million in funding are:
Identifying small molecule inhibitors of SLC38A2/SNAT2 to treat pancreatic cancer
Alec Kimmelman, MD, PhD, NYU Grossman School of Medicine and Perlmutter Cancer Center and Seth Parker, PhD, The University of British Columbia are leading a team working to identify molecules that inhibit the amino acid transporter SLC38A2, a novel target for pancreatic cancer. Pancreatic cancer is one of the deadliest forms of cancer with a dismal 5-year survival rate of ~10%. The majority of PDAC patients do not have tumors that can be surgically removed, and standard-of-care chemotherapy offers only modest improvements in survival. Thus, more effective therapies are critical to improve patient outcomes, and new targets in the pipeline are needed. Kimmelman, Parker, and colleagues recently identified that pancreatic cancer cells express and depend on the amino acid transporter SLC38A2 for tumor initiation and growth. Now, they will carry out a screening campaign against SLC38A2 to identify inhibitors of the transporter. The hits from this screen represent the first step toward future medicinal chemistry with the goal of entering clinical development for the treatment of pancreatic cancer.
Kimmelman noted, "The treatment options for patients with pancreatic cancer remain very limited, and any novel targets warrant significant study. The support from The Mark Foundation will allow us to build on our initial discoveries for our shared goal of impacting patient care."
Developing CDK11B inhibitors as a novel anti-cancer strategy
A group led by Jason Sheltzer, PhD, Yale University and Jane Endicott, PhD, Newcastle University will expand upon Sheltzer's recent discovery of a selective CDK11 inhibitor to further understand how targeting this enzyme could be used to treat cancer. CDK11 is a member of the cyclin-dependent kinase (CDK) family, a group of enzymes important for cell cycle progression that are critical for tumor proliferation in many cancer types. While they represent attractive targets for therapeutics, these enzymes have traditionally been difficult to inhibit in a selective manner, making drug development challenging. Sheltzer and his team previously determined that a compound which was thought to inhibit a different enzyme, was in fact inhibiting CDK11, making it one of the first selective CDK11 inhibitors described. Now, by using this insight, this project will expand our understanding of CDK11 biology and provide a crucial foundation for future work directed at generating a first-in-class CDK11 inhibitor for patient testing.
According to Sheltzer, "Our studies in deconvoluting the true mechanisms of action of incompletely characterized compounds have given us an opportunity to study CDK11 biology in an unprecedented way, with novel tools. Thanks to The Mark Foundation, this exciting opportunity will allow us to elucidate the functional role of CDK11 and assess its potential as a target for cancer therapy."
"Most companies engaged in cancer drug discovery research are looking for projects that fit within narrowly defined criteria that align with their internal portfolio strategies and risk tolerance," said Ryan Schoenfeld, CEO, The Mark Foundation. "The Mark Foundation Drug Discovery Award program is a way for us to step in and fill a gap in academia that's not being met by today's drug companies nor by the traditional governmental funding programs. We have the flexibility to take risks earlier on promising, innovative ideas and approach cancer research funding on a broader scale."
"In addition to providing funding, The Mark Foundation scientific team provides scientific and technical guidance to our grantees so that we can accelerate their ideas into the clinic," says Schoenfeld. "We take advantage of our experience working with contract research organizations and other industry partners to provide grantees access to state-of-the-art drug discovery and development capabilities, as well as access to expert advice from our extensive network of experienced and highly accomplished industry advisors and consultants."
Since the launch of the Drug Discovery Award program in 2020, more than $15M has been awarded for Drug Discovery projects including:
Schoenfeld concluded, "We are excited about our growing pipeline of projects focused on novel therapeutics that hold the promise to bring substantial benefits to cancer patient populations who are eagerly awaiting new treatments. We will continue to expand the program to new therapeutic modalities with additional targets and indications of high unmet need."
About The Mark Foundation for Cancer Research
The Mark Foundation for Cancer Research actively partners with scientists, research institutions, and philanthropic organizations around the world to accelerate research that will transform the prevention, diagnosis, and treatment of cancer. Since 2017, The Mark Foundation has awarded more than $190 million in grants to enable innovative basic, translational, and clinical cancer research, including drug discovery. In 2022, The Mark Foundation received an additional $500 million commitment to fund cutting-edge cancer research in its first decade. The Mark Foundation also has a robust and growing portfolio of investments in oncology companies developing novel therapeutics and diagnostics. Through its research and venture arms, The Mark Foundation supports projects throughout their life cycle to ensure their highest chance of success in impacting the lives of patients with breakthroughs in cancer care. To learn more please visit www.TheMarkFoundation.org.